Please select your state
so that we can show you the most relevant content.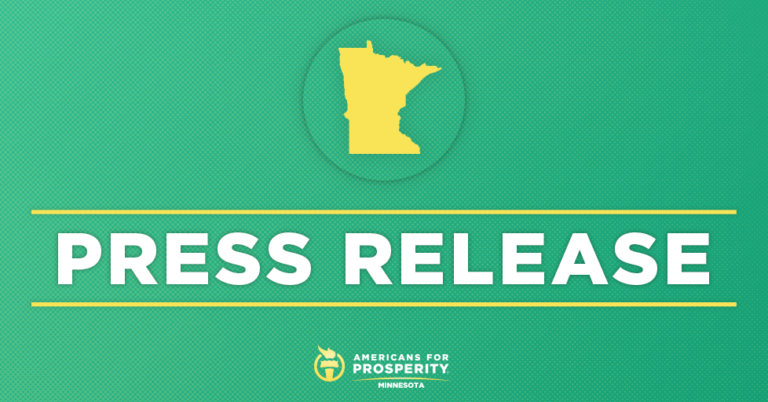 AFP-MN Thanks Governor for Adjustments to Stay-At-Home Order, Urges Continued Work on Safety Standards
ST. PAUL, Minn. – Americans for Prosperity-Minnesota (AFP-MN) appreciates Governor Walz taking the first step toward getting Minnesota safely back to work amid the COVID-19 pandemic. The group encourages the governor to take a crucial next step and establish clear health and safety standards so that more employers in more industries can have a clear path to adapt and reopen safely.
AFP-MN State Director Jason Flohrs issued the following statement:
"As the Governor acknowledged today, we can protect public health and begin to get Minnesotans safely back to work. Throughout this crisis we've seen communities and businesses come together to continue providing the goods and services we rely on while protecting public health. Businesses should never operate in a manner that irresponsibly risks public health, but neither should they be forced to remain closed if steps can be taken to ensure safe operation.
"We ask that lawmakers and the governor keep the focus on whether an activity can be conducted safely, not subjective judgments about whether it is "essential". Rather than wait for government permission or additional executive actions, businesses that demonstrate they can meet defined health and safety standards should be allowed to reopen."
Earlier this week, AFP-MN launched a state-wide grassroots effort encouraging lawmakers and the governor to establish clear health and safety standards for businesses and chart a course toward reopening Minnesota's economy. This approach allows businesses and individuals to innovate to meet both economic and public health needs.
© 2023 AMERICANS FOR PROSPERITY. ALL RIGHTS RESERVED. | PRIVACY POLICY