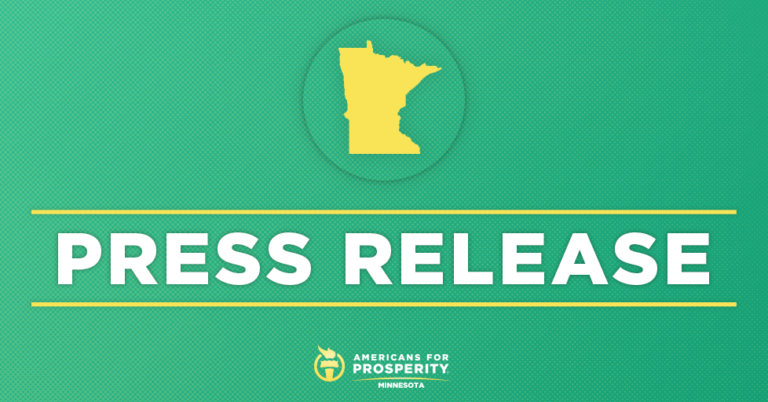 AFP-MN Releases Key Vote Letter Opposing HF2128, the Health Omnibus Bill
Apr 26, 2021 by AFP
St. Paul, MN – Americans for Prosperity-Minnesota (AFP-MN) issued a key vote alert Wednesday urging House members to vote "No" on HF2128, the Health Omnibus Bill. Despite there being portions of the bill worthy of support,  the steps taken by this bill to institute a "public option" would reduce access to care and create unsustainable tax increases on Minnesota families
Read the full Key Vote Letter here.
In the letter, Jason Flohrs, State Director for AFP-Minnesota expressed the following:
"In spite of these challenges, Minnesotans aren't calling for a government takeover or elimination of private insurance options. Instead, they support targeted changes to fix what's broken, preserve what works, and ensure a strong safety net for those who need it the most. The Legislature should work to expand access to treatment and care that people can afford by increasing the supply of health care, promoting technology, giving people more control over how they use their health care dollars, and by removing barriers to robust market competition." 
Background:
For further information or an interview, reach Jason Flohrs, JFlohrs@afphq.org.