Please select your state
so that we can show you the most relevant content.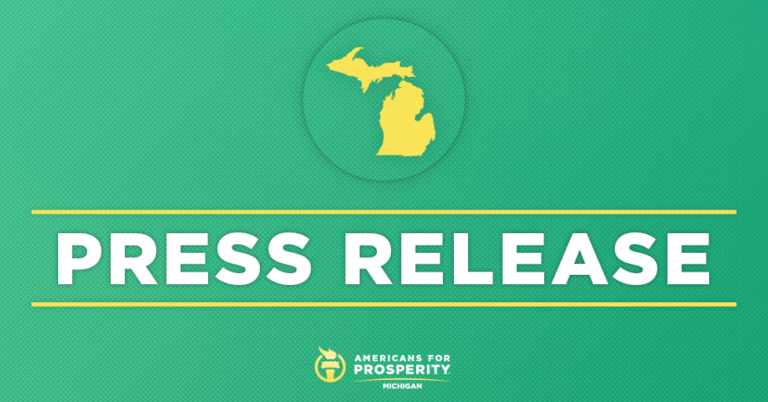 AFP-MI: Voters oppose Gov. Whitmer's proposed gas tax hike
Lansing, Mich.– An automated poll released today by Americans for Prosperity-Michigan shows 79 percent of likely Michigan voters oppose Governor Gretchen Whitmer's proposal to raise gas taxes by 45 cents per gallon. The poll of 800 likely Michigan voters was conducted by Campaign HQ on March 23 and 25.
"It's simple kitchen-table economics—voters oppose a massive gas tax hike and don't think they'll get their money's worth if gas taxes are raised," said Annie Patnaude, state director for Americans for Prosperity-Michigan. "Policymakers need to look at what it will actually take to improve Michigan roads."
Of the 800 respondents, just over 79 percent answered "No" to the question, "Do you support Governor Whitmer's proposal to raise gas taxes by 45 cents per gallon?" Opposition increased to just over 80 percent when respondents were asked to gauge their support or opposition if some of the taxes raised on gas did not go toward fixing roads. Just under 79 percent of those surveyed also answered "No" when asked whether they thought they would get their "money's worth" if gas taxes were raised.
"We are looking forward to working with House and Senate leaders as they identify ways to improve the condition of Michigan roads without a massive gas tax hike," said Patnaude. "And we will continue to educate citizens on the impact of Governor Whitmer's proposal on our state's ability to be competitive."
The grassroots group also distributed the results of the automated survey in a letter to lawmakers. It warned against proposals that increase the tax burden on citizens and urged responsible budgeting and transportation reforms that would help to improve Michigan roads, including greater work to separate out transportation projects eligible for federal funding in order to leverage cost savings from state prevailing wage repeal.
© 2023 AMERICANS FOR PROSPERITY. ALL RIGHTS RESERVED. | PRIVACY POLICY