Please select your state
so that we can show you the most relevant content.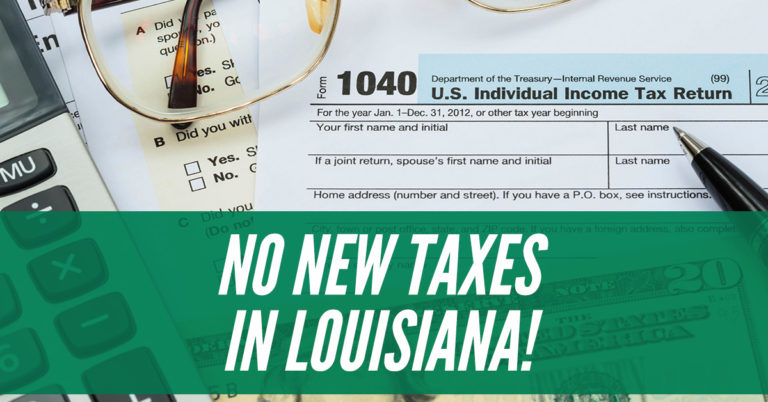 AFP-Louisiana: Louisianans Have Spoken And The Third Time Will Not be The Charm
BATON ROUGE, La. – Americans for Prosperity-Louisiana (AFP-LA) released a statement Friday in anticipation of the third special session of 2018 criticizing the Governor's one-sided approach of only considering tax increases to cover the budget deficit.
The upcoming session will be Governor Edwards' seventh special session since taking office in 2016, all of which addressing Louisiana's financial woes. It's estimated to cost taxpayers $50,000 to $60,000 per day.
AFP-LA State Director John Kay released the following statement:
"Even after the legislature last year provided Gov. Edwards with the largest budget in state history, he wants more. In a little over two short years in office, he's called for seven special sessions, all with the intent of getting more taxpayer money. Voting to give him more would only contribute to his reckless spending habits. Legislators should stay focused on finding solutions that benefit taxpayers instead of negotiating with a stubborn executive.
"Governor Edwards has no interest in being accountable to the people of Louisiana or being a part of a compromise. He's failed on his promise to enact tax reform, he's vetoed bills that would have increased transparency on how tax dollars are being spent, shielding his government from any scrutiny or cuts, and attempted to call this special session in a way that would have forced legislators to vote only on tax increases. We urge the legislature to reject any tax increases but instead, find a reasonable budget solution that forces government to live within its means."
© 2023 AMERICANS FOR PROSPERITY. ALL RIGHTS RESERVED. | PRIVACY POLICY