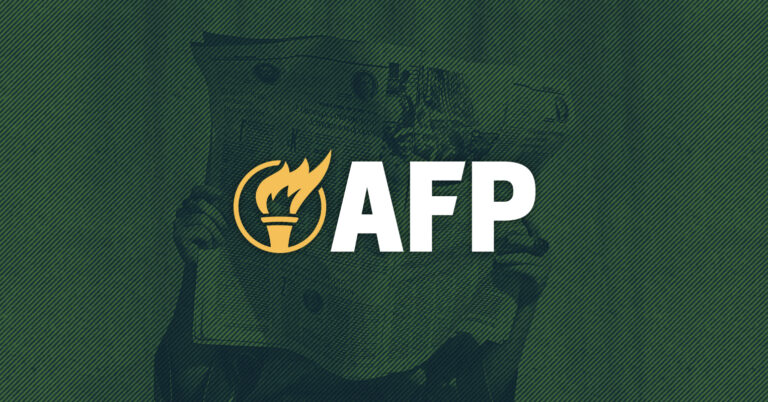 AFP Launches New Ad Campaign Targeting Texas Lawmakers in Support of Massive Spending Spree
AUSTIN, TX — Americans for Prosperity-Texas (AFP-TX) today launched a new campaign following the House of Representatives' vote to pass the Biden/Sanders multi-trillion government takeover as part of the nationwide End Washington Waste: Stop the Spending Spree campaign. The grassroots group hopes to connect Texans to how their Representatives voted and the lasting economic damage this bill would cause to businesses and families.
This accountability effort is part of a seven-figure digital ad campaign that will target the following Texas lawmakers: Rep. Henry Cuellar (TX), Rep. Lizzie Fletcher (TX), Rep. Vicente Gonzalez (TX), and Rep. Filemon Vela (TX).
Click Here to Watch (Sample Rep. Vela)
AFP-TX State Director Genevieve Collins released the following statement:
"Texas cannot afford another wasteful bill that puts partisan goals ahead of our families – especially when the cost of everyday essentials like gas and groceries continue to skyrocket. We want to thank our principled leaders who stood up and voted against inflation and tax increases that will inevitably indebt our children and grandchildren for years to come.
"AFP-TX wants to make sure constituents know how this reckless bill will impact their everyday lives and will continue to hold leaders accountable. Our activists will continue to work tirelessly to make sure this bill doesn't make it to President Biden's desk."
Background:
The first wave of ads will run in 15 districts represented by House members whose votes were key to passing the proposal: Reps. Josh Gottheimer (NJ), Stephanie Murphy (FL), Cindy Axne (IA), Conor Lamb (PA), Lizzie Fletcher (TX), Chris Pappas (NH), Abigail Spanberger (VA), Elissa Slotkin (MI), Haley Stevens (MI), Tom O'Halleran (AZ), Elaine Luria (VA), Vicente Gonzalez (TX), Filemon Vela (TX), Henry Cuellar (TX), and Matt Cartwright (PA).
Americans for Prosperity's campaign, "End Washington Waste: Stop the Spending Spree," has led to more than 2. 5 million letters and 330,000 direct calls to elected officials urging them to oppose the $4+ trillion combined "infrastructure" package. The breadth of this campaign should signal to lawmakers that Americans want a better path forward.