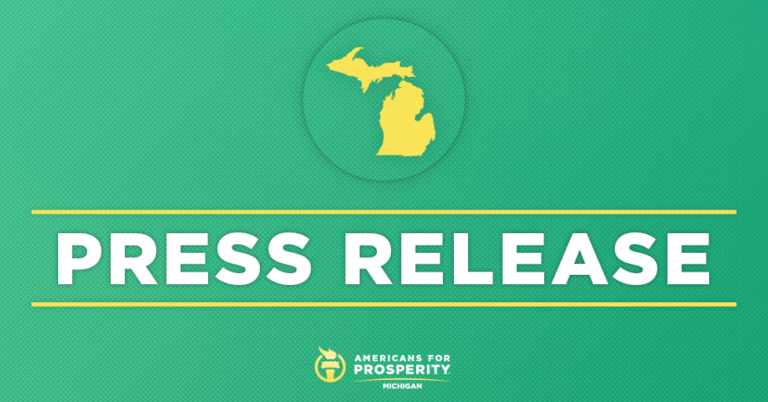 AFP Launches Multimedia Effort to Push "Tutoring Dollars for Kids" Proposal
Calls, mail, ads to be deployed in key districts, Detroit for awareness, accountability 
   
LANSING, Mich. – Americans for Prosperity-Michigan this week launched a multimedia effort in support of bills commonly known as "Tutoring Dollars for Kids." 
Those bills, HB 5859 and SB 925, would create learning loss recovery grants that could provide students with up to $1500 to address learning loss as a result of pandemic school disruptions.
The effort will include patch-through calls, mail, digital ads, and other grassroots efforts. It will focus on areas of the state where polling has shown the strongest support for the program, including Detroit, and future house districts of Representatives Matt Koleszar, Alex Garza, Angela Witwer, Jim Haadsma and Rachel Hood. 
Initial efforts will focus on the State House version of the bill and aim to increase awareness. Later, the group plans to roll out accountability efforts to ensure voters know whether their lawmaker supported or opposed the proposal.  
AFP-MI state director Annie Patnaude had this to say: 
"Parents are not thinking about education as a partisan issue. They're looking at their kids who have struggled through the pandemic and calling for a solution. Some kids are as much as a full year behind their peers at this point and that cannot be made up solely in the classroom.  
"Our polling shows overwhelming support for this program among Detroiters and self-identified Democratic voters. More than 8 in 10 people in both of those demographics support using covid relief funds to get kids tutoring opportunities. We're letting those people know their representatives have an opportunity to fulfill that need right now, and we'll let them know whether or not they seize it after they vote." 
# # #