Please select your state
so that we can show you the most relevant content.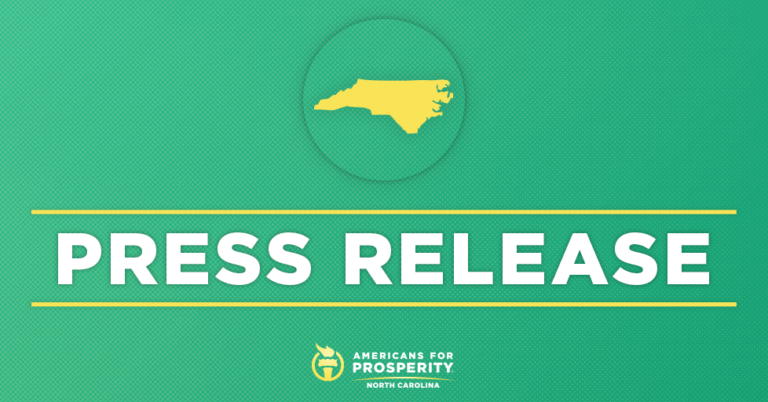 AFP Launches Major Campaign Against Wasteful Government Spending
Raleigh, NC — Americans for Prosperity (AFP) announced today the start of a major campaign that will hold accountable Republicans and Democrats for their records on wasteful spending and thank champions who have protected taxpayers. Included in the campaign are ads and mailers thanking Representative Ted Budd for his vote against the $1.3 trillion omnibus package in March.
"AFP-NC is pleased that, as a member of the House Financial Services Committee, Rep. Budd took a principled stand against reckless spending," said Americans for Prosperity-North Carolina State Director Chris McCoy. "He stood by his promises to North Carolinians. Lawmakers like Rep. Budd understand that tax cuts help American families, but they must be paired with a commitment to rein in run-away spending –otherwise our nation's economic engine will be derailed."
The recent $1.3 trillion omnibus spending bill pushed total Washington spending above $4 trillion for the first time and failed to make any reforms to entitlement programs, which are the major drivers of the national debt. While tax reform remains a major win for hard-working Americans, AFP-NC has long championed the necessity of pairing tax cuts with spending restraint to grow the economy and improve the lives of all Americans.
The campaign will feature a video and website, https://americansforprosperity.org/stop-overspending/, to inform the American people about the importance of reducing excessive and out-of-control federal spending and urging them to tell lawmakers to control Washington's spending problem.
Additional information:
Background:
For more information, read AFP's President Tim Phillips op-ed on why Republicans must be held accountable for spending.
© 2023 AMERICANS FOR PROSPERITY. ALL RIGHTS RESERVED. | PRIVACY POLICY