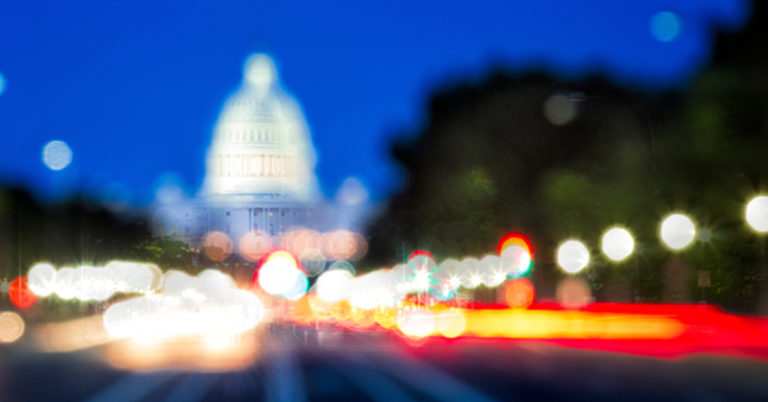 AFP Key Vote Alert: Vote NO on S.J. Res. 64
Dear Senators
On behalf of Americans for Prosperity volunteers in all 50 states, I write urging you to vote NO on passage of S.J. Res. 64, which would nullify the Internal Revenue Service's new rule protecting sensitive donor information from improper public disclosure, and which is scheduled to be voted on by the Senate.
We urge you to vote NO on passage of S.J. Res 64, a joint resolution providing for congressional disapproval relating to "Returns by Exempt Organizations and Returns by Certain Non-Exempt Organizations." Americans for Prosperity will include your vote in our congressional scorecard.
The First Amendment guarantees the freedom of association to all Americans.  The Supreme Court has ruled that American citizens have the right to join and financially support organizations that align with their values.  Our nation's vibrant public discourse owes itself to these rights.  In July 2018, the IRS announced that it would adopt a new rule that would defend these rights by protecting donor privacy.  If this rule were to go into effect, it would eliminate the requirement that certain non-profit organizations include the names and home addresses of their donors on Form 990, Schedule B.  Multiple government officials have recognized that the IRS has no need for this continued collection of donor names and addresses.  If that information is needed for the purposes of an examination, the IRS can simply ask for the information directly.
This collection of private information has little to no benefit to government investigators but it poses a very real threat to the privacy of American citizens.  The non-partisan Government Accountability Office has warned that Schedule B could be used to target organizations and Americans based on their religious, educational, and political views.  Schedule B also creates the possibility of inadvertent public disclosure of personally identifiable information.  The IRS has mistakenly released this confidential donor information through these forms before, enabling individuals to target and harass people simply for exercising their rights.  Prohibiting the collection of this sensitive information by the IRS would prevent this from happening again.
We are committed to enhancing government transparency, protecting the privacy of American citizens, and the freedom of association enshrined in the Constitution.  S.J. Res. 64 fails on all of these fronts.  If this resolution passes, it would maintain an unnecessary regulation that does not assist in the enforcement of tax regulations and endangers donor privacy. We urge the Senate to vote NO on passage of S.J. Res. 64.
Visit our scorecard online: afpscorecard.org
Sincerely,
Brent Wm. Gardner
Chief Government Affairs Officer
Americans for Prosperity