Please select your state
so that we can show you the most relevant content.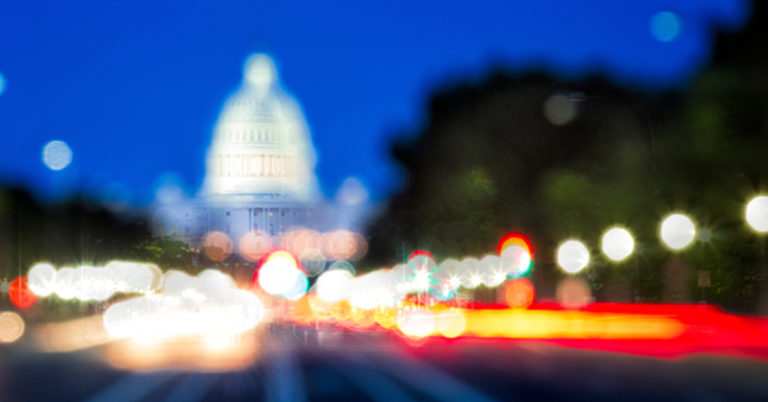 AFP Key Vote Alert: Vote NO on HR 6172, USA FREEDOM Reauthorization Act of 2020
March 11, 2020
Dear Member of Congress:
On behalf of Americans for Prosperity activists across the country, we urge you to oppose HR 6172, the USA FREEDOM Reauthorization Act of 2020.
H.R. 6172 fails to protect civil liberties or respond to the Inspector General's report regarding the critical errors in the FBI's Carter Page application before the Foreign Intelligence Surveillance Court. The President has said that he will not support any FISA reauthorization that does not reform our nation's surveillance system. HR 6172 does not satisfy that requirement.
The changes in this legislation are toothless. It does not increase the extremely low evidentiary requirement law enforcement has to meet before it can surveil Americans. It recognizes the importance of having an advocate appointed before the FISC to counter the government's legal arguments for surveilling an American but it severely limits when such an appointment would be required. Even the sections supposedly meant to respond to the IG's report fail to do so. For instance, Section 203's requirement that a federal candidate or elected official potentially under surveillance must have their investigation approved by the Attorney General and increased penalties for law enforcement officials who make false statements to the FISC. Neither of these provisions deal with the structural problems that allow law enforcement to engage in illegitimate surveillance.  Also, several provisions of this bill – including the removal of statutory authority for the controversial call detail records program under Section 215 – merely codify into law actions already taken by the NSA or the Department of Justice. At a minimum, Congress must increase the circumstances where an amicus can be appointed before the FISC and increase the evidentiary standard the government needs to obtain records in a Section 215 investigation for this reform to be meaningful.
There were numerous legislative proposals introduced this Congress that, while not perfect, would have protected American citizens from law enforcement overreach while allowing the federal government to engage in legitimate surveillance. None of these bills were heard in committee or marked up. Instead, members have been left with H.R. 6172, by far the worst of these proposals. It is neither substantive nor effective.  If it were to be signed into law, we have no confidence that it would prevent the FBI from making the same critical mistakes described in the Inspector General report.
We urge you to vote NO on H.R. 6172.
Visit our scorecard online at: AFPscorecard.org.
Sincerely,

Brent Gardner
Chief Government Affairs Officer
Americans for Prosperity
© 2023 AMERICANS FOR PROSPERITY. ALL RIGHTS RESERVED. | PRIVACY POLICY