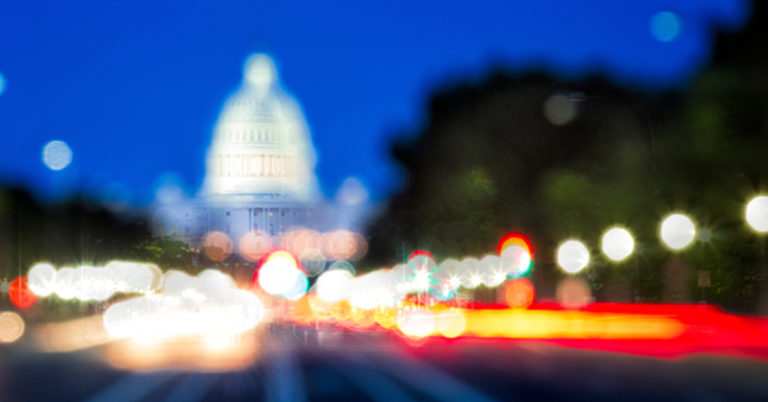 AFP Key Vote Alert: Vote NO on H.R. 1
Dear Representative:
On behalf of Americans for Prosperity activists across the country, we urge you to oppose H.R.1. This vote may be recorded in our 2019 session legislative scorecard.
H.R. 1 protects incumbent politicians, politically weaponizes the FEC, creates unconstitutional restrictions on political speech, and discourages people from supporting nonprofit organizations that are serving their communities.
H.R. 1 benefits incumbent politicians, not the people. The free speech regulations in H.R.1 would make it more difficult than ever for people to make their voices heard and hold their elected leaders accountable. Its provisions would significantly increase the regulatory and compliance costs of engaging in political speech, which would result in fewer voices and less civic engagement. With so many challenges facing our nation, Washington should be making it easier to participate in our democracy; the restrictions on free speech in H.R. 1 would make it harder.
H.R.1 replaces the current six member bipartisan Federal Election Commission structure with a five member FEC that would be effectively partisan and handpicked by the next President. The new FEC could be – and would be perceived by the public to be – a partisan agency more interested in advancing an agenda than overseeing our election laws. Bipartisanship and credibility are critical for an agency as important as the FEC. H.R. 1 would undermine both.
H.R. 1 also discourages citizens from holding their officials accountable or even expressing their views on the issues that affect their lives by forcing advocacy organizations to disclose private information about the donors who support their cause. Furthermore, it would make citizen engagement more expensive and burdensome – diminishing the ability of voters to speak out, and therefore shielding career politicians from criticism.
H.R. 1 would also discourage people from giving to private charitable and civic organizations that contribute to our communities and help move society forward. The bill's numerous disclosure requirements would put the American people on notice that if they support a cause or an organization, their government will know and may require their associations be made public. In the hands of the newly politicized FEC, this is particularly chilling.
Nonprofits that disburse grants to other institutions would also be impacted by new rules holding them accountable for their grantees' speech. These philanthropic organizations would be particularly reluctant to support newer organizations pioneering critical causes with public policy implications out of fear that a potential grantee's conduct could one day require the disclosure of their donors. We should be encouraging, not discouraging citizens and philanthropic organizations to support promising efforts to make our society better. H.R.1 would discourage giving to the very efforts that most need support.
We are committed to increasing the diversity of voices in civic life, protecting the privacy of American citizens, and defending the freedom of association enshrined in the Constitution. H.R. 1 fails on all fronts.  If the bill passes, it would politicize the FEC, protect incumbent politicians, silence advocacy for important issues, and discourage philanthropy to important causes. It is for these reasons that we respectfully ask you to vote no and reject H.R. 1.