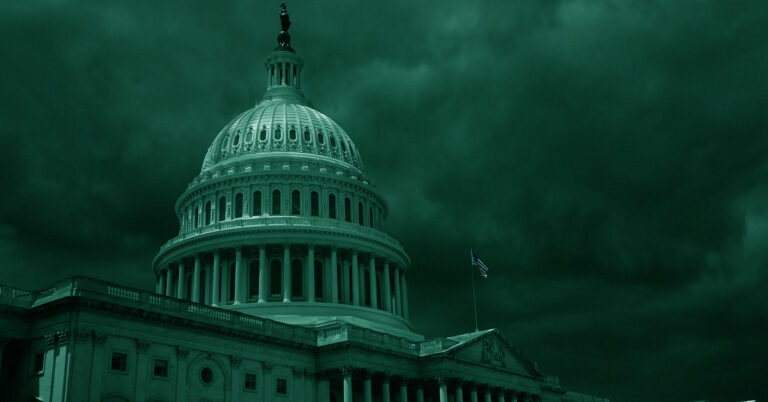 AFP Key Vote Alert: "NO" on CHIPS Act
Dear Members of Congress,
On behalf of millions of Americans for Prosperity activists and supporters across the country, I urge you to vote "NO" on the CHIPS Act.  This vote will be recorded in AFP's 2022 legislative scorecard.
The CHIPS Act purports to bolster the domestic semiconductor industry and fight perceived Chinese industrial dominance by spending $76 billion in taxpayer dollars, including $52 billion in corporate welfare, to encourage the production of semiconductors on U.S. soil.  But the semiconductor industry already enjoys historic revenue and amidst record investment in research and development (R&D) is already working to build new plants in the U.S.—developments hastened by the chip shortage that emerged during the pandemic.
Policymakers should recognize that the Chinese policy of heavy subsidies for semiconductors is a failed model that should be rejected rather than duplicated in the U.S.  A 2021 Brookings Institute report found that "Semiconductors represent a rare area in which the Chinese economy is dependent on the rest of the world—rather than the other way around."  China still lacks the capacity to produce leading-edge semiconductors and remains a roughly $300 billion net importer. In contrast, the U.S. has an almost 50 percent global market share by revenue and has reached an all-time high for R&D investment.
The proposed subsidies represent an open effort to reward favored players in the marketplace.  Since the beginning of 2021 semiconductor companies announced nearly $80 billion in domestic investment plans through 2025 — before any of the taxpayer subsidies emerged in the USICA bill.  Yet Congress is plowing ahead with billions in new spending anyway.
Rather than spending new money on a perceived threat, members should recognize the danger that a 9.1% inflation rate and a $30+ trillion national debt pose to U.S. security and broad-based prosperity and seek to reduce spending, a key driver of inflation.  Congress should cut taxes on businesses and reduce regulatory barriers that stifle economic growth.  This would kickstart economic growth and stability, the principal driver of our national security.
We respectfully urge you to vote "NO" on the CHIPS Act.
Sincerely,
Brent Wm. Gardner
Chief Government Affairs Officer
Americans for Prosperity