Please select your state
so that we can show you the most relevant content.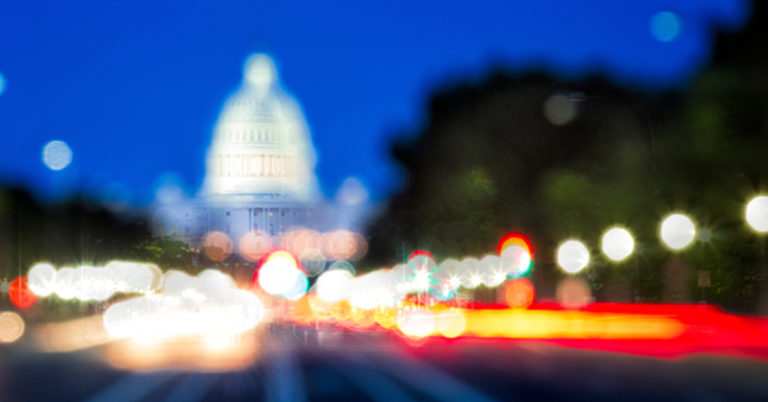 AFP Key Vote Alert: Important Transportation Amendments
Dear Representatives:
On behalf of more than 2.8 million activists in all 50 states, AFP will rate the following amendments to the transportation package our congressional ratings.
I strongly urge you to vote YES on the following amendments (or substantially similar ones) to the Senate amendment(s) to H.R. 22 – Hire More Heroes Act of 2015.
Repeal the Crude Oil Export Ban: The McCaul amendment (#71) would repeal this outdated policy that prevents economically viable industries from participating in a global market.
Rein in the Export Import Bank: While AFP strongly supports efforts to let Ex Im remain expired and we're disappointed to see it resurrected, the Clawson amendment (#4) would raise is small business requirement from 25 percent to 100 percent and the Issa amendment (#20) would provide reforms.
Devolution to States: The DeSantis amendment (#87) would devolve transportation funding to states.
More Transparency: The Young (#10) amendment would promote transparency in rule-making, require disclosing data, studies, cost-benefit analyses to the public.
Designate spending on federal lands:The Palmer (#52) amendment would send 20% of revenue from oil/gas production on federal lands to HTF, only to be used for roads/bridges.
Environmental Review Reform: The Gosar (#144) amendment would require the federal government to track the total number, cost, and time required for each environmental review of transportation projects when reporting the status of these projects to the public.
Davis/Bacon: The King (#1) amendment would prohibit funds from this Act to be used to implement, administer, or enforce the prevailing wage rate requirements of the Davis-Bacon Act.
Ending Waste: The Hartzler Amendment (#37) eliminates the authority for federal dollars to reimburse states for beautification projects.
Cutting Red Tape: The Rothfus Amendment (#42) waives duplicate environmental reviews for reconstruction projects for disaster-damaged infrastructure.
I strongly urge you to vote NO on the following amendments (or substantially similar ones) to the Senate amendment(s) to H.R. 22 – Hire More Heroes Act of 2015.
 Gas tax hike: The Blumenauer (#24) amendment to raise federal gas and diesel taxes by fifteen cents over a three year period and index both to inflation. The DeFazio amendment (#2) would index the gas tax to inflation. Both of these amendment amount to a tax hike on working families.
 Corporate tax hike: The Garamendi amendment (#35) would enact a corporate tax on overseas earnings to underwrite more spending without reforming the irresponsible practice of wasting highway dollars on non-highway projects.
Americans for Prosperity will include these votes in our congressional scorecard.
Visit our scorecard online at: www.afpscorecard.org.
Sincerely,
Brent Wm. Gardner
Vice President of Government Affairs
Americans for Prosperity
© 2023 AMERICANS FOR PROSPERITY. ALL RIGHTS RESERVED. | PRIVACY POLICY