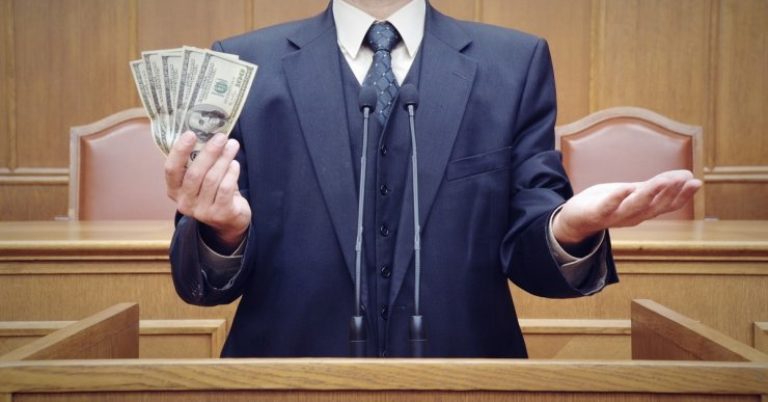 AFP Joins Coalition Opposing Return of Congressional Earmarks
Arlington, Va. – Americans for Prosperity, the nation's leading grassroots advocate for economic freedom, today joined a coalition of organizations urging lawmakers to reject any renewed consideration for reinstating the earmark process in Congress. In a letter sent to members of Congress, the groups voiced their objection to any moves to bring back the "scandal-ridden" earmark process and called on lawmakers to instead pursue reforms that promote fiscal responsibility, accountability and small government policies. 
 AFP President Tim Phillips issued the following statement:
"Congressional earmarks are one of those bad ideas that should remain in the past. History has shown us that earmarks are an invitation for waste, fraud and mismanagement of taxpayer dollars. After all the momentum we saw for leveling the playing field with tax reform, it would be a gross disservice to the American people to open the door to expensive pet projects and special interest handouts. To incentivize waste and corporate welfare in the name of 'passing better legislation' is the wrong approach to policymaking."
AFP has a long history of advocating for policies that prevent wasteful spending and fiscal responsibility, with the group's earliest efforts highlighting the corruption of earmarks dating back to 2006, including nationwide RV tours, rallies and grassroots action.
"Ending Earmarks Express" Capitol Hill Rally (9/14/2006)
AFP President Tim Phillips discusses earmarks on CNN (5/24/2007)
AFP President Tim Phillips discusses earmarks on Anderson Cooper 360 (6/28/2007)
When Earmarks Go Horribly Wrong (1/5/2011)
Americans for Prosperity Urges Senate to Stop "Ex-Im Earmark" (6/2/15)
Why You're Paying for the Kentucky Derby (Washington Examiner, 5/7/16)
AFP Calls on House of Representatives to Oppose Relaxing Earmark Ban (11/15/16)
Americans for Prosperity (AFP) exists to recruit, educate, and mobilize citizens in support of the policies and goals of a free society at the local, state, and federal level, helping every American live their dream – especially the least fortunate. AFP has more than 3.2 million activists across the nation, a local infrastructure that includes 36 state chapters, and has received financial support from more than 100,000 Americans in all 50 states. For more information, visit www.americansforprosperity.org
###