Please select your state
so that we can show you the most relevant content.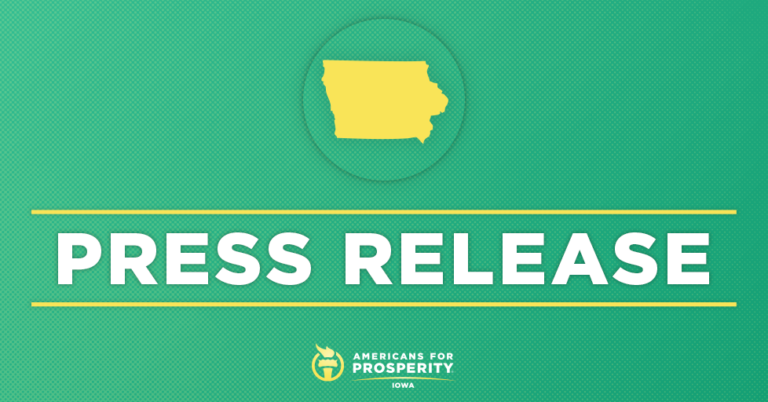 AFP- Iowa Thanks Sen. Grassley for Strong Stance Against Colleagues' Obstruction of SCOTUS Nomination
DES MOINES, IA – Following recent reports that some Senators are deliberately holding off meeting with President Trump's Supreme court nominee and that Senator Chuck Grassley has been urging his colleagues to meet with  Supreme Court nominee Brett Kavanaugh, Americans for Prosperity – Iowa (AFP-IA) State Director Drew Klein issued the following statement:
"Americans are witnessing politically-motivated obstructionist tactics orchestrated by Senator Chuck Schumer in a cynical attempt to block Judge Brett Kavanaugh's confirmation to the United States Supreme Court. This obstructionism is futile. Judge Kavanaugh is an eminently qualified jurist who's record indicates he will interpret the Constitution as written and will not legislate from the bench.
Senate Judiciary Committee Chairmen Chuck Grassley has stood strong against this obstructionism and continues to urge his colleagues to meet with Judge Kavanaugh. AFP-Iowa has mobilized activists across the state who are following Grassley's lead by urging fellow Iowans to call Senators and ask them to vote to confirm Judge Kavanaugh."
© 2023 AMERICANS FOR PROSPERITY. ALL RIGHTS RESERVED. | PRIVACY POLICY