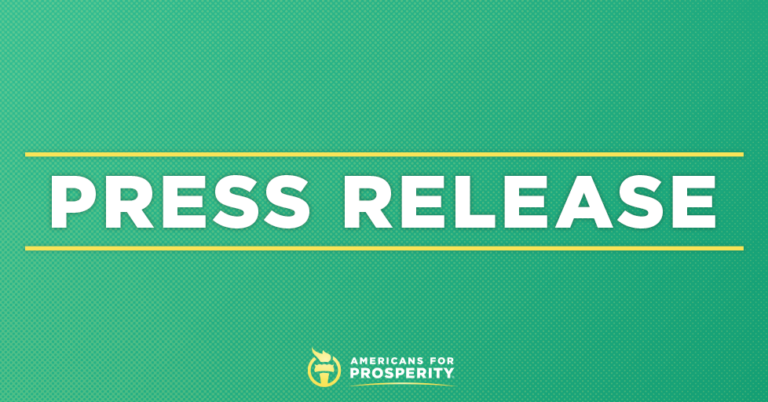 AFP-IL Backs Cannabis Expungement Reforms
GENEVA, Ill.  – Americans for Prosperity-Illinois (AFP-IL) and the Reason Foundation issued a letter to lawmakers in support of the expungement reforms included in Senate Bill 7, which would allow for the legal cultivation, sale, and possession of cannabis in regulated amounts statewide. The groups also recommended needed reforms to the legislation in order for it the best achieve its goals. AFP-IL believes any effort to legalize recreational marijuana should enhance public safety, remove barriers to help individuals get a second chance, and be free of cronyism and overregulation.
Brian Costin, AFP-IL Deputy State Director, issued the following statement:
"Senate Bill 7 represents an important chance to end the harms of criminal marijuana enforcement and address the historical damage of the War on Drugs in Illinois while realizing the opportunities of a legal marketplace. Any effort to legalize marijuana should automatically expunge low-level cannabis-related offenses. Doing so would reduce the damage that overly punitive drug enforcement does to our communities. Too many people in Illinois who are charged with low-level, nonviolent crimes face needless barriers to employment, housing, and higher education, making it harder for them to become lawful, productive members of our communities."
Geoffrey Lawrence, Reason Foundation Senior Policy Fellow, issued the following statement:
"Carrying a criminal conviction on one's public record can impede an individual's ability to gain employment, seek higher education, or perform other productive activities that lead to successful rehabilitation. It's wrong to force people to carry these black marks for an action that is no longer even considered criminal. We believe it's imperative for any marijuana legalization effort to also expunge prior convictions for low-level possession of marijuana, just as Senate Bill 7 would do."
AFP-IL and the Reason Foundation agree Senate Bill 7 carries important opportunities that can benefit Illinois but also believe that the legislation should be improved with needed reforms in order to best achieve its goals of replacing the black market and its associated harms. To that end, the groups advocate a regulatory framework that will leave the legal market as viable as possible. To accomplish this, SB 7 should be improved through key reforms, outlined in the organizations' letter to lawmakers as well as the Reason Foundation's full analysis of the bill.
For further information or an interview, reach LORENZ ISIDRO at LIsidro@afphq.org or (703) 887-7724. 
Through broad-based grassroots outreach, Americans for Prosperity (AFP) is driving long-term solutions to the country's biggest problems. AFP activists engage friends and neighbors on key issues and encourage them to take an active role in building a culture of mutual benefit, where people succeed by helping one another. AFP recruits and unites Illinoisans behind a common goal of advancing policies that will help people improve their lives. For more information, visit www.americansforprosperity.org
###