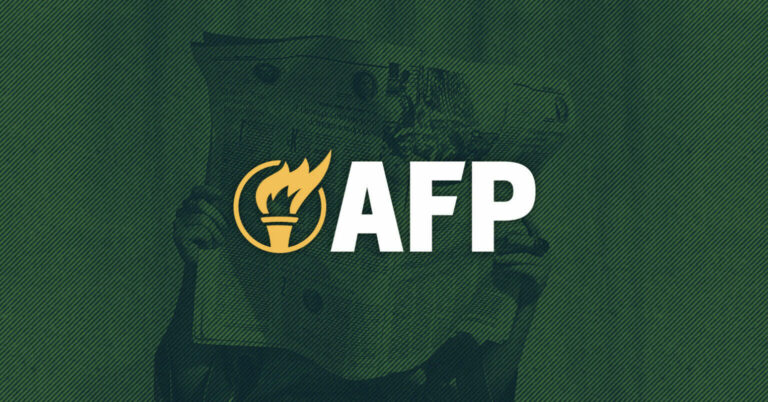 AFP Hosts Federal Energy Policy Roundtable with Representatives Miller and Wenstrup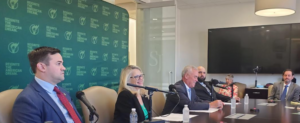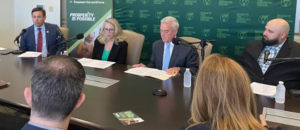 Huntington, W.Va. – Americans for Prosperity – West Virginia (AFP-WV) hosted a roundtable discussion regarding federal energy policy with Congresswoman Carol Miller (WV-01), Congressman Brad Wenstrup (OH-02), and key industry partners. AFP has formed a coalition of more than two dozen groups including Heritage Action, Americans for Tax Reform, Advancing American Freedom, America First Policy Institute, Texas Public Policy Foundation, National Taxpayers Union, American Energy Alliance, and others in support of legislation to stop the Biden Administration's war on American energy. The roundtable discussion focused on how to unleash energy abundance and lower energy costs for all Americans.
"The United States produces energy cleaner, safer, and more efficiently than anywhere else in the world. We should be empowering American energy production instead of buying oil and gas from our adversaries. When we increase domestic energy production, costs for Americans go down. The House Republican majority knows energy security is national security, and we will continue to hold the Biden Administration and Senate Democrats accountable for their anti- American energy policies," said Congresswoman Miller.
In May, AFP launched a sustained eight-figure "Prosperity is Possible" campaign dedicated to unleashing the power of people to make the American dream a tangible reality. The goal is to present a new vision for the American economy that rejects the defeatist status quo and calls on Americans to join a "movement for more." Part of this effort is supporting legislation such as H.R. 1 The Lower Energy Costs Act, which puts America on a better path forward.
"I am grateful to join Rep. Carol Miller and Americans for Prosperity policy fellow Marc Marie for an important discussion with energy industry and community leaders today in Huntington on unleashing American energy independence by passing H.R. 1, The Lower Energy Costs Act. This bill would bolster American energy production and reduce our reliance on adversaries by making common sense reforms to our nation's outdated permitting laws. The reforms in H.R. 1 are critical to economic growth all across our country, including southern Ohio," said Congressman Wenstrup. "I firmly believe that we need to make America the best place to do big things, and permitting reform is an important step towards unlocking abundance for our nation. It will lead to us building more homes, more factories, and more infrastructure, producing more critical minerals, energy, and pharmaceutical ingredients, and ultimately making us a more prosperous nation."
To learn more visit: https://americansforprosperity.org/prosperity-is-possible/