Please select your state
so that we can show you the most relevant content.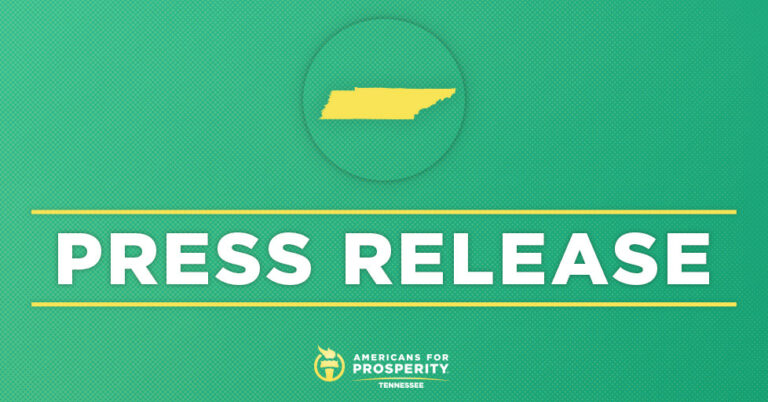 AFP – Grassroots Nashville Launches Campaign Supporting Taxpayer Protection Act
July 27th referendum could hold government accountable for tax hikes and spending spree
NASHVILLE, TN – Americans for Prosperity-Tennessee (AFP-TN) announced it is forming a ballot committee, AFP – Grassroots Nashville, to support the Nashville Taxpayer Protection Act, a set of six proposed charter amendments that could drastically alter how Nashville Metro government operates. It would roll back the tax rate to 2019 levels, prior to the 34-37% tax hike levied during the pandemic and give voters a say in future tax increases exceeding 3%. A referendum vote on the Nashville Taxpayer Protection Act is set for July 27th, but it faces multiple legal challenges from Nashville's political class seeking to prevent the referendum and silence voters once again.
Last year, AFP-TN helped submit over 20,000 signatures from Nashvillians to the Metro Council in support of the Nashville Taxpayer Protection Act. Davidson County Chancellor Ellen Hobbs Lyle ruled the petition could not appear on the December ballot as written.
AFP – Grassroots Nashville Advisor Tori Venable issued the following statement:
"Special interests and cronies banking on Nashvillians' tax dollars are already on the air blazing scare tactics. However, our organization is dedicated to helping Nashvillians make their voices heard and finally addressing the root causes of our city's financial issues. Years of fiscal mismanagement have shown voters that they need to put guardrails on government to ensure our city finally rejects massive tax hikes, corporate welfare, and handouts for the politically connected.

"Our city will continue to dig itself into a deeper hole and raise taxes unless voters can decide whether some guardrails are needed to curb Nashville's spending addiction that put the city in its current crisis. We look forward to getting out in the community and letting people know they can play a role in getting Nashville's priorities in order and help our city prosper for years to come."
© 2023 AMERICANS FOR PROSPERITY. ALL RIGHTS RESERVED. | PRIVACY POLICY