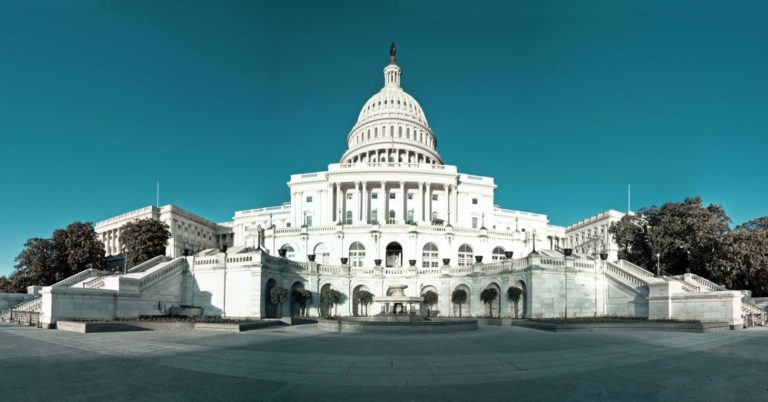 AFP, Freedom Partners Urge Judiciary Committees to Pass STATES Act
Legislation would protect the constitutional right states have to govern their own approaches to marijuana policy
Arlington, VA – Today, Americans for Prosperity and Freedom Partners wrote to leaders from the House and Senate Judiciary Committees urging them to support new bipartisan legislation known as the STATES Act.
Earlier this year, the U.S. Department of Justice acted to create legal uncertainty surrounding the decision by 46 states and Washington D.C. to develop their own regulatory approaches to marijuana policy. This new legislation aims to codify the principles of federalism and states' rights by ensuring that the federal government respects the will of voters at these local levels.
"Setting aside the question of whether marijuana should or should not be illegal, it is far from obvious that the federal government's authority to regulate it should supersede that of the states, or even the freedom of individuals to make their own choices as the 10th Amendment provides," wrote Brent Gardner with Americans for Prosperity and Mark Holden with Freedom Partners.
Under the 10th Amendment to the Constitution, the powers not delegated to the federal government by the Constitution, nor prohibited by it to the States, are reserved to the States respectively, or to the people. With nearly every state and the District of Columbia having passed laws permitting or decriminalizing marijuana or marijuana-based products, the STATES Act would protect such state-level experimentation in marijuana policy from federal interference.
"This issue is best understood in public health rather than criminal justice terms and is best regulated by the states or left to individual responsibility," Gardner and Holden wrote.
The bill is sponsored in the Senate by Sens. Cory Gardner (R-CO) and Elizabeth Warren (D-MA), and in the House by Reps. David Joyce (R-OH) and Earl Blumenauer (D-OR).
Earlier this year, Freedom Partners applauded the Trump administration and Sen. Gardner for reportedly reaching a deal whereby the federal government would not target Colorado's legal marijuana industry.
###
Americans for Prosperity (AFP) exists to recruit, educate, and mobilize citizens in support of the policies and goals of a free society at the local, state, and federal level, helping every American live their dream – especially the least fortunate. Freedom Partners is a non-profit, non-partisan chamber of commerce dedicated to protecting freedom and expanding opportunity for every American—no matter where they live, what they do or how much money they have.