Please select your state
so that we can show you the most relevant content.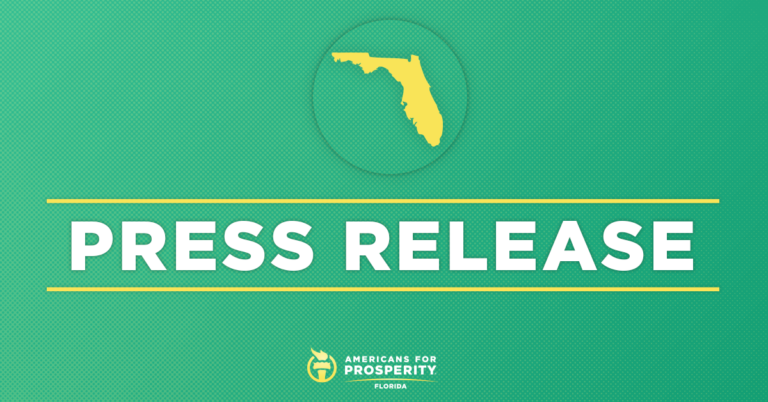 AFP-FL Urges Senators Rubio and Scott to Push for a Permanent Solution for Dreamers to End Shutdown
Tallahassee, Fla. –  As lawmakers in Washington continue discussions this week to end the government shutdown, Americans for Prosperity-Florida is urging Senators Marco Rubio and Rick Scott to work together toward a narrow deal that provides a permanent solution for Dreamers – rather than the short-term protections currently proposed. The Senate is currently scheduled to vote on Thursday on the short-term proposal.
AFP-FL State Director Skylar Zander issued the following statement:
"Providing certainty for dreamers can help end the government shutdown. Without a permanent solution, these individuals are unable to fully contribute to their families, communities, and country – and our Florida delegation is perfectly positioned to lead on bringing about a permanent solution. We're certainly encouraged that lawmakers are working towards bringing the government shutdown to an end through a proposal that addresses Dreamers and border security, but we caution Senators Rubio and Scott against supporting any short-term fix. We want to see them lead by pursuing a narrow package that pairs permanent legal status for Dreamers and funds border security."
Earlier this week, Americans for Prosperity released a joint letter to Congress and the president cautioning on a temporary Dreamer fix. Read that letter here.
BACKGROUND ON OUR EFFORTS:
The LIBRE Initiative, Freedom Partners Launch TV ad Supporting Dreamer, Border Deal
USA Today op-ed: 'Dreamers' might be key to ending the government shutdown, by Mark Holden
TIME: Koch Network to Push for Legal Status for Dreamers in 2019
© 2023 AMERICANS FOR PROSPERITY. ALL RIGHTS RESERVED. | PRIVACY POLICY