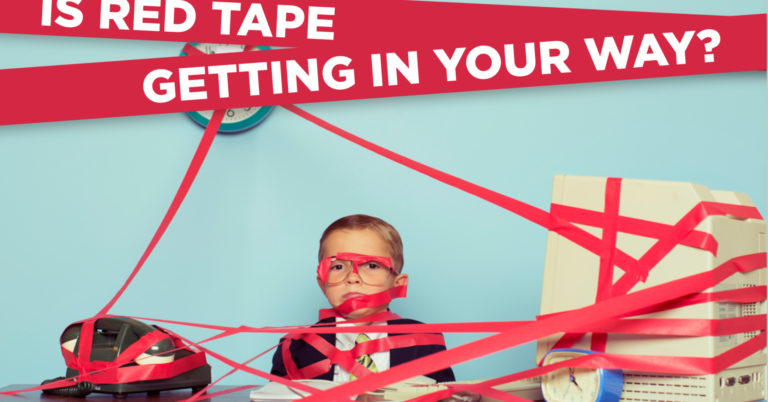 AFP-FL Kicks Off New Year with Extensive Direct Mail Push
Grassroots group launches "Cut Red Tape" accountability mail campaign to thank Rep. Manny Diaz and Sen. Keith Perry
Tallahassee, FL – Americans for Prosperity-Florida (AFP-FL) is launching direct mail into the districts of State Representative Manny Diaz and Senator Keith Perry, the sponsors of key legislation to reduce burdensome red tape. The group is encouraging lawmakers in both chambers to vote "Yes" on Senator Keith Perry's S.B. 1268 and Representative Manny Diaz's H.B. 719. These measures would ensure the state counts, cuts, and caps Florida's regulations.
According to a study conducted by the Mercatus Center at George Mason University, regulations from 1977 through 2012 resulted in an average reduction of 0.8 percent per year of the US gross domestic product. The reduction of the potential GDP means that the economy was $4 trillion smaller in 2012 than what it would have been without the explosion of regulatory growth since 1980. Furthermore, the study finds regulations have cost Americans $13,000 per person since 1980.
The Competitive Enterprise Institute found Americans pay more in regulations per year than taxes. According to research by Clyde Wayne Crews, regulations cost Americans $1.9 trillion in annual costs compared to the estimated $1.58 trillion Americans will pay in taxes in 2017.
AFP-FL's State Director, Chris Hudson released the following statement:
"The Florida legislature needs to put a check on government overreach and examine any regulations that impose a massive cost on taxpayers. We commend Rep. Diaz and Sen. Perry's efforts to help Floridians create new businesses, and support measures to help spur economic growth, which increase opportunities for all Floridians. This bill will allow Florida to remain business friendly and ensure a low regulatory environment for generations to come. We urge the legislature to take this bill up quickly and continue to identify opportunities to eliminate red tape and burdensome regulations."
AFP-FL state director Chris Hudson penned an op-ed which ran in the Naples Daily News and Ft. Myers News Press laying out the grassroots group's legislative priorities. Hudson challenges the Florida legislature to build on the recent success of the past and focus on key policy initiatives, such as reducing red tape, reforming direct primary care, and continue to cut waste and eliminate corporate welfare to sports teams.
AFP-FL will continue to use direct mail as an effective tool to educate citizens about what votes their members are taking and what legislation they are sponsoring. The grassroots group will continue to educate lawmakers about what key bills they support and oppose and they will score votes taken on those bills, which will appear in their annual Economic Freedom Scorecard.