Please select your state
so that we can show you the most relevant content.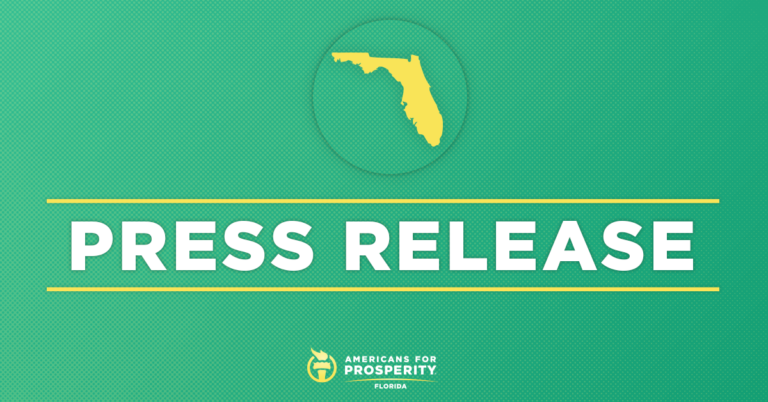 AFP-FL Calls on Governor Scott to Sign HB7055
HB7055 is a win-win for teachers and students
Tallahassee, FL – Americans for Prosperity-Florida (AFP-FL) has launched a series of digital campaigns aimed at encouraging Governor Scott to sign HB 7055 and to thank lawmakers that supported the win-win legislation for students and teachers.
H.B. 7055 creates more accountability and transparency requirements for government unions and establishes the Hope Scholarship, which allows alternative education options for victims of bullying and harassment across Florida.  It also makes permanent the Principal Autonomy Pilot Program that would increase the number of schools that benefit from increased administrative flexibility.
"Florida lawmakers took a principled vote to pass win-win legislation that will help students achieve their education goals, and help teachers take control over their representation. We hope Governor Scott puts those students and teachers first by signing HB 7055 into law as soon as possible.
"We also believe that lawmakers need to be held accountable – and not just when they get things wrong. We thank Speaker Corcoran and President Negron for coming together to deliver common sense policy outcomes for Florida students, families, and teachers. As session comes to a close, we'll be tabulating votes on all of the priority legislation we've followed and advocated for all session and will deliver their grades to their constituents."
Last week, AFP-FL launched a direct mail effort aimed at thanking members of the legislature for supporting HB7055 throughout the committee process. The mailers called on citizens to thank their lawmakers for expanding education freedom options and transparency requirements for government unions.
© 2023 AMERICANS FOR PROSPERITY. ALL RIGHTS RESERVED. | PRIVACY POLICY