Please select your state
so that we can show you the most relevant content.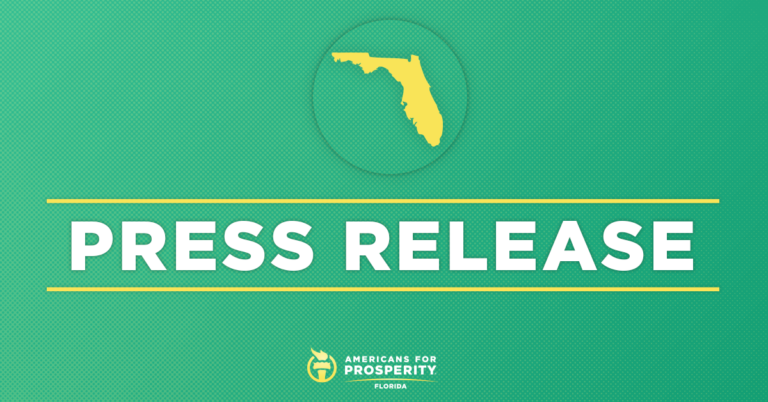 AFP-FL Applauds Passage of Direct Primary Care
Common sense solutions for health care will deliver better outcomes for Florida patients
Tallahassee, FL – Americans for Prosperity-FL (AFP-FL), the state's leading grassroots group for common sense free-market health care reforms, is today cheering passage of HB37 on Direct Primacy Care (DPC).  DPC is an innovative heath care tool that allows doctors and patients to set the terms of the health care regimen without government and third-party insurance companies.
"Innovation is a critical part of solving Florida's health care needs," said AFP-FL state director Chris Hudson. "Direct Primary Care is a common-sense reform that will expand access and reduce the cost for the care Floridians need and deserve. Senator Tom Lee and Representatives Mike Miller and Danny Burgess should be applauded for delivering this important tool for physicians and patients to avoid the burdensome red tape and outrageous costs of insurance companies.
"Our activists and volunteers have worked for several legislative cycles to educate Floridians and lawmakers about the benefits of free-market health care reforms. I'm proud of their efforts and hope that Governor Scott will sign HB 37 into law as soon as possible."
AFP-FL has previously launched direct mail efforts thanking lawmakers that voted for Direct Primary Care legislation, has sent key vote letters along the way to lawmakers urging them to support HB 37, and has engaged through its grassroots army by making phone calls into the offices of lawmakers to support key free-market health care policies like DCP. AFP-FL will score votes on HB37 in their annual Economic Freedom Scorecard.
© 2023 AMERICANS FOR PROSPERITY. ALL RIGHTS RESERVED. | PRIVACY POLICY