Please select your state
so that we can show you the most relevant content.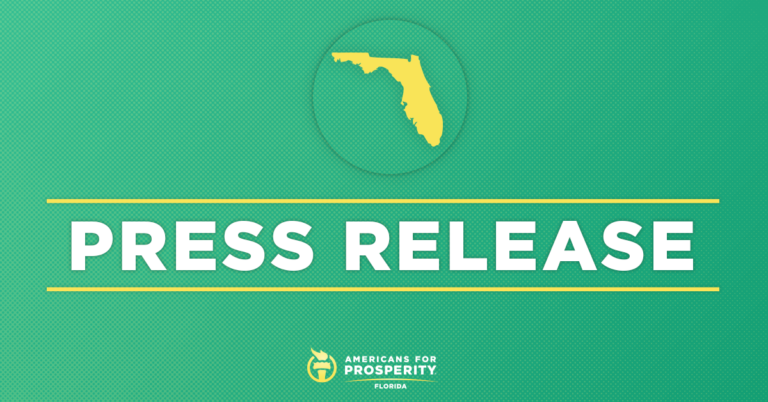 AFP-FL Applauds House Leaders for Passing Education Reforms in HB7055
HB7055 expands transparency and options for Florida students and teachers
Tallahassee, FL – Americans for Prosperity-Florida (AFP-FL) is cheering on legislative leaders who stood boldly to pass an innovative education reform bill. HB7055 creates the Hope Scholarship, which allows alternative education options for victims of bullying and harassment across Florida. It promotes worker freedom by creating more accountability and transparency requirements for government unions. Finally, it makes permanent the Principal Autonomy Pilot Program and increases the number of schools that benefit from increased administrative flexibility.
AFP-FL state director Chris Hudson released the following statement:
"We believe this bill will transform the lives of victims of bullying and give teachers the opportunity to choose who they want to represent them at the bargaining table. The bill is pro student and true worker freedom. We applaud the leadership of Speaker Richard Corcoran and the members of the Florida House for passing this bill, and we hope the Senate moves quickly to send the bill to the governor's desk.
"It can't go without saying that the baseless attacks by the Florida Education Association was the work of terrified union bosses who acted like basic bullies as lawmakers took a principled vote to expand transparency for the teachers they claim to serve. The leaders of the FEA served no one other than their own self-interests to keep the status quo. Legislators stood up to their bullying, and we're going to back them up. We will unleash our grassroots army across the state to educate Floridians about the positive impact this bill will have on what matters the most – our kids!"
© 2023 AMERICANS FOR PROSPERITY. ALL RIGHTS RESERVED. | PRIVACY POLICY