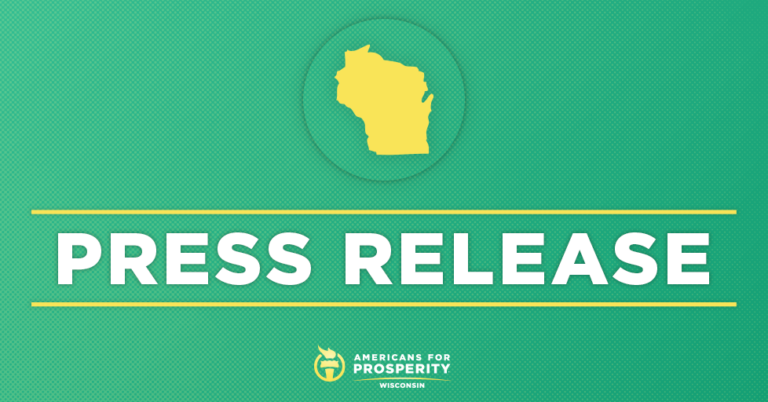 AFP Commends WILL Lawsuit to Protect Economic Opportunity
MADISON, Wis. – Americans for Prosperity-Wisconsin (AFP-WI) commended the Wisconsin Institute for Law & Liberty (WILL) for filing a lawsuit on behalf of two wedding barn owners against the Evers administration. WILL is seeking clarity on a Wisconsin Department of Justice informal opinion that suggested adults must obtain a tavern license before consuming alcohol at private events held at rented venues such as farms. AFP-WI supports entrepreneurship and innovation in the face of protectionism in the Badger state.
AFP-WI State Director Eric Bott issued the following statement:
"These wedding barn owners and other entrepreneurs in the state should be free to grow their business and compete in the market unhindered by protectionism. The growing popularity of wedding barns has been a boon to farmers looking for new opportunities to succeed and a dream for couples looking to celebrate their wedding day in rural Wisconsin. Forcing wedding barn owners to obtain expensive and sometimes unavailable licenses could put them out of business. We commend WILL for this effort and hope Wisconsin's leaders start focusing on solutions that make it easier, not harder, for Wisconsin's small businesses to operate and grow."
Background:
AFP-WI Slams Return of Buzzkill Beverage Proposal (9/26/18)
AFP Urges Legislature to Reject Protectionism, Support Entrepreneurs (11/28/2018)
For further information or an interview, reach Lorenz Isidro at LIsidro@afphq.org or (703) 887-7724. 
Americans for Prosperity (AFP) exists to recruit, educate, and mobilize citizens in support of the policies and goals of a free society at the local, state, and federal level, helping every American live their dream – especially the least fortunate. AFP has more than 3.2 million activists across the nation, a local infrastructure that includes 36 state chapters, and has received financial support from more than 100,000 Americans in all 50 states. For more information, visit www.americansforprosperity.org
###