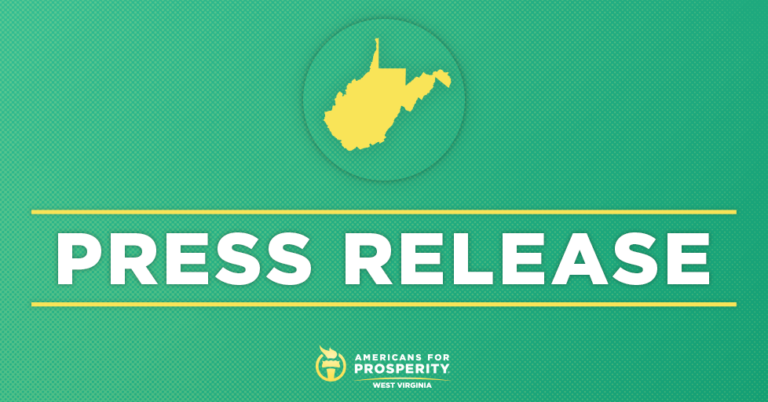 AFP Calls on House of Delegates to Pass Hope Scholarships, Again
CHARLESTON, W.Va. – Americans for Prosperity-West Virginia (AFP-WV) today urged lawmakers to support HB 2013, the Hope Scholarship bill, a form of Education Savings Accounts. This transformational legislation will expand educational freedom in West Virginia, allowing students and families to pursue the education that fits their unique needs.
AFP-WV State Director Jason Huffman issued the following statement:
"Now is not the time to waiver on expanding educational opportunities that would unleash our kid's full potential. 60 members of the house voted for this commonsense legislation earlier this session. Supporters of this reform from across the state—thousands of whom have taken the time to contact their lawmakers to voice their encouragement—are optimistic that these same lawmakers will stand by their commitment to providing families the educational flexibility they deserve. 64 percent of West Virginians agree that education savings accounts are the right policy for our students, parents, and educators. AFP-WV applauds House members who previously supported this bill and urges the House to continue to fight for students and families in West Virginia by supporting Education Savings Accounts once again."
Background:
AFP-WV thanks the following members in the House for supporting the bill: Bridges (HD-24), Bruce (HD-42), Burkhammer (HD-46), Capito (HD-35), Clark (HD-65), Conley (HD-10), Criss (HD-10), Ellington (HD-27), Espinosa (HD-66), Fast (HD-32), Forsht (HD-60), Foster (HD-15), Gearheart (HD-27), Graves (HD-38), Hamrick (HD-48), Hanna (HD-44), Hanshaw (HD-33), Hardy (HD-63), Haynes (HD-32), Higginbotham (HD-13), Holstein (HD-23), Horst (HD-62), Hott (HD-54), Householder (HD-64), Howell (HD-56), Jeffries, D. (HD-40) , Jeffries, J. (HD-22), Jennings (HD-53), Keaton (HD-11), Kessinger (HD-32), Kimble (HD-48), Kimes (HD-09), Longanacre (HD-42), Mallow (HD-50), Mandt (HD-16), Martin (HD-45), Maynard (HD-22), Mazzocchi (HD-24), Miller (HD-58), Nestor (HD-43), Pack, J. (HD-28), Pack, L. (HD-35), Phillips (HD-47), Pinson (HD-13), Pritt (HD-36), Queen (HD-48), Reed (HD-59), Riley (HD-48), Smith (HD-27), Statler (HD-51), Steele (HD-29), Summers (HD-49), Sypolt (HD-52), Tully (HD-41), Wamsley (HD-14), Ward , B. (HD-55), Ward, G. (HD-50), Westfall (HD-12), Worrell (HD-18), and Zatezalo (HD-01).
AFP-WV held a virtual press conference with coalition members calling for educational freedom.
Read AFP-WV State Director Jason Huffman's op-ed in the West Virginia Record on why it's time to reimagine K-12 education in West Virginia.
AFP-WV issued a key vote alert urging members of the legislature to support the Hope Scholarship bill, which is a form of Education Savings Account legislation. We expect the bill to be introduced soon.
An EdChoice poll shows 64 percent of West Virginians support Education Savings Accounts.