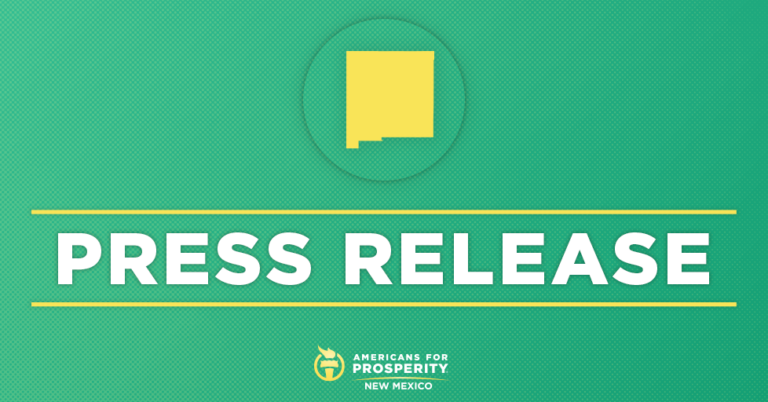 AFP Calls for Policing Reform Ahead of Special Session
Policies provide opportunity for enacting meaningful change
SANTA FE, NM – Ahead of the Special Session, Americans for Prosperity-New Mexico (AFP-NM) today urged lawmakers to support reforming qualified immunity and increasing body camera use to provide greater accountability and trust between police officers and the communities they serve.
AFP-NM State Director Burly Cain issued the following statement:
"The brutal killings of George Floyd, Ahmaud Arbery, Breonna Taylor and so many others should be the catalyst for change that helps bring our state closer to equality and justice for every citizen. Lawmakers have an opportunity to help transform police culture and build greater trust between law enforcement and the communities they are asked to protect and serve by reforming qualified immunity and increasing body camera use for police officers.
"Too often, qualified immunity provides a legal shield against civil accountability for law enforcement and other public servants who have committed egregious misconduct. We owe it to all of those who have been the victims of police misconduct and to the many good law enforcement officers caught in the middle to fix this broken system. Reforming qualified immunity ensures we will hold government to a higher standard than its citizens on what the law is and isn't, not the other way around. This reform, combined with the increased use of body cameras, will address structural barriers to good policing by increasing accountability and transparency in the justice system. New Mexicans are ready and willing to support policies that promote public safety while defending individual liberty, and Americans for Prosperity is working to make their voices heard at the state legislature."
Background:
Qualified immunity is a court-created doctrine that shields government officials, including police officers, from legal accountability in civil court even when they violate someone's constitutional rights. Though qualified immunity will hopefully be restricted over time in court, New Mexico can take legislative steps now to limit its unjust use as a defense.
Police-worn body cameras are used by nearly half of U.S. law enforcement agencies and can benefit police officers and the public alike by providing additional transparency. Ideal body camera policies balance transparency and privacy concerns by incorporating clear rules for when recording is required and prohibited, and how footage is retained, destroyed, and accessed.