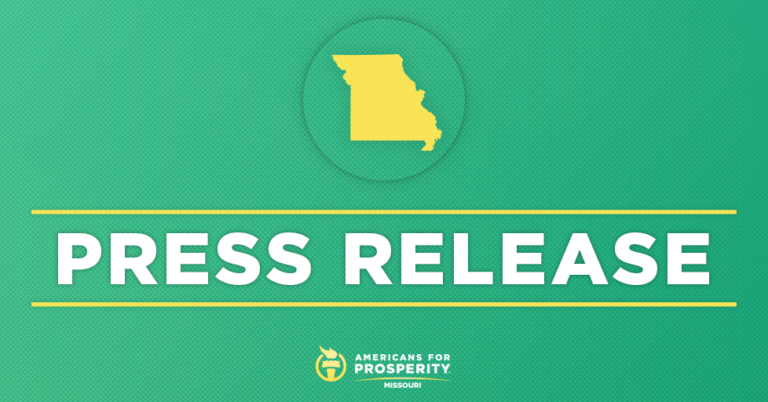 AFP Applauds Nomination of Judge Kavanaugh to Supreme Court and Urges a Swift Confirmation
JEFFERSON CITY, Mo. – Americans for Prosperity-Missouri (AFP-MO) released a statement Monday applauding President Trump for nominating Judge Kavanaugh to the Supreme Court of the United States and urged his swift confirmation. AFP is committing seven-figures in a national effort to mobilize activists in support of Judge Kavanaugh's confirmation.
AFP-MO State Director Jeremy Cady issued the following statement:
"We applaud President Trump for nominating Judge Kavanaugh and keeping his promise to select a jurist with a proven track record of defending the Constitution. Judge Kavanaugh is an outstanding nominee who boasts a sterling record of judicial restraint, which is vital when serving on the highest court.

"Sen. McCaskill put politics first when choosing to oppose the confirmation of Justice Gorsuch, but she has a chance to make it up to her constituents by supporting Judge Kavanaugh's confirmation. Missourians want their senators to be objective during this process and assess the candidate based on his interpretation of the Constitution, instead of coming to a pre-determined conclusion based on D.C. politics.

"We urge Sen. McCaskill and Sen. Blunt, who previously supported the confirmation of Justice Gorsuch, to put Missouri first and support Judge Kavanaugh.
Americans for Prosperity will commit seven-figures to paid advertising and grassroots engagement in support of Judge Kavanaugh confirmation and utilize all of our grassroots tactics, which include door-to-door canvassing, phone banking, and mailers. Later this month, AFP will host events, tele-townhalls, and Facebook Live conversations with key lawmakers throughout the country to discuss the proper role of the courts and why it's important to confirm jurists who interpret the law as written.
Our Network in 2017, led by Concerned Veterans for America (CVA), engaged in an unprecedented grassroots effort to confirm Neil Gorsuch to the Supreme Court. Immediately after the announcement of his nomination, CVA began mobilizing its millions of activists and continued to do so throughout the remainder of the confirmation process.
Brett Kavanaugh, a graduate of Yale Law School and former clerk to Justice Anthony Kennedy, received bipartisan support in 2006 for his confirmation to the U.S. Court of Appeals for the District of Columbia Circuit. During his 12 years on the federal bench, Judge Kavanaugh has demonstrated a commitment to the rule of law and is widely respected for his principled approach to interpreting the Constitution as written.