Bold Nebraska: KXL puts Women at Risk for Sexual Assault
Mar 4, 2014 by AFP
Jane Kleeb, Bold Nebraska, released the following press release yesterday and claimed that if the Keystone XL pipeline was constructed then women would be at risk of sexual assault.
This is disgraceful; it's one thing to disagree about a policy, but it is entirely another to make extreme accusations or implications about her fellow hard-working Nebraskans.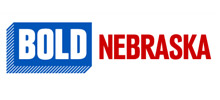 ICYMI: Native Americans vow a last stand to block Keystone XL
As a decision on the controversial Keystone XL tar sands pipeline seems to be near, resistance to the project has grown. Prominent figures in Washington have raised serious concerns about the health impacts of the pipeline, hundreds of youth activists have risked arrest protesting the project, and now Native American tribes along the pipeline's proposed route have vowed to engage in a "last stand" to block the pipeline's construction should it be approved.
As McClatchy reported this weekend, "An alliance of Native American groups recently approved a statement saying emphatically that no pipeline would be allowed in South Dakota and that tribes stand ready to protect their 'sacred water' and other natural resources." In addition to concerns about water pollution and other environmental issues, the tribes argue that the construction of the pipeline will put Native American women at risk of sexual assault by the thousands of temporary construction workers housed in work camps on tribal land.
Though they hope President Obama will reject the pipeline, the tribes are preparing for the worst, holding "resistance trainings" and making plans to engage in civil disobedience should the pipeline be approved, including vigils, blockades, and encampments along the pipeline's route to block its construction. Though they emphasized that the protests would be non-violent, tribal leaders like Greg Grey Cloud of the Rosebud Sioux Tribe have made it clear that they will do "everything we possibly can" to stop the pipeline and protect their communities.
"If you like to drink water, if you like your children not being harmed, if you don't want your women being harmed, then say no to the pipeline," Grey Cloud said. "Because once it comes, it's going to destruct everything."
For more information, contact: Jane Kleeb, jane@boldnebraska.org