Please select your state
so that we can show you the most relevant content.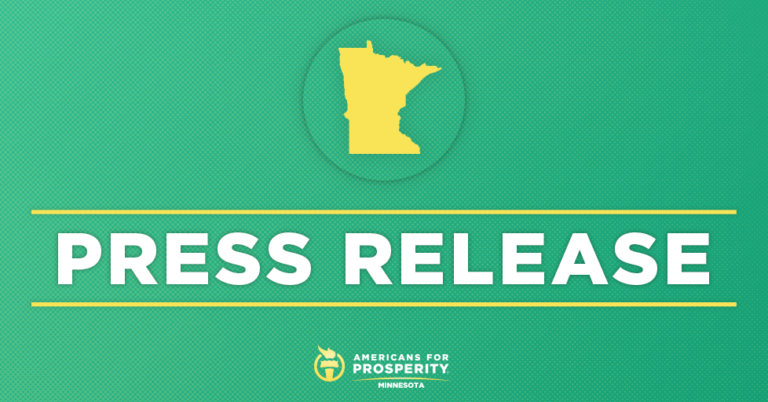 2021 Legislative Session Presents Opportunity for Protecting Taxpayers, Criminal Justice Reforms
St. Paul, MN – At the outset of the 2021 legislative session, Americans for Prosperity-Minnesota (AFP-MN) urged lawmakers to protect Minnesotans from harmful tax increases and return to fiscal responsibility in order to address a billion dollar budget shortfall for the next biennium. The grassroots group also announced plans to build on bipartisan successes related to criminal justice reform and the need for the legislature to end the governor's ad hoc pandemic response via emergency order.
AFP-MN State Director Jason Flohrs issued the following statement:
"2020 was a tough year across Minnesota – not only due to pandemic health concerns, but, at times, because of government-imposed barriers that inhibited innovators and health experts from slowing the spread of the pandemic. Now, facing a deficit, the last thing lawmakers should be doing is balancing the budget with a "revenue-heavy" approach funded on the backs of Minnesota families and businesses still struggling to recover.

"In order to both help Minnesotans now and set up our state and economy for future success and growth, lawmakers must reject harmful tax increases, focus on better delivery of essential services, and live within their means – like every family and small business has been forced to do.

"We know the budget will dominate the session, but we will also continue efforts to advance commonsense criminal justice reforms, including passing a compromise asset forfeiture package and reforming qualified immunity.

"While there is certainly a role for the state in ongoing pandemic response, the legislature must act swiftly to reassert its constitutional authority and turn the state back from the brink of never-ending unilateral emergency orders."
Background:
AFP-MN has been at the forefront of advocating for responsible spending and pro-growth reforms for the upcoming biennium and projected $1.2 billion budget shortfall.
In the closing days of the regular session earlier this year, AFP-MN released a guide for lawmakers to help them navigate the challenges ahead, and prepare for the fiscal and economic crisis caused by COVID-19 and business shutdowns.
© 2023 AMERICANS FOR PROSPERITY. ALL RIGHTS RESERVED. | PRIVACY POLICY