Please take your lunch break on Tuesday, August 13th to come and stand with us against corporate welfare and ObamaCare!
Last week, it was discovered that Enroll America, the "non-profit" entity created to canvas communities signing people up for insurance through the Federal exchange, is being led by former Obama staffers and is directed by big insurance companies including Blue Cross Blue Shield…the same companies that stand to earn billions of dollars from the new customers that are forced to get insurance through the exchange.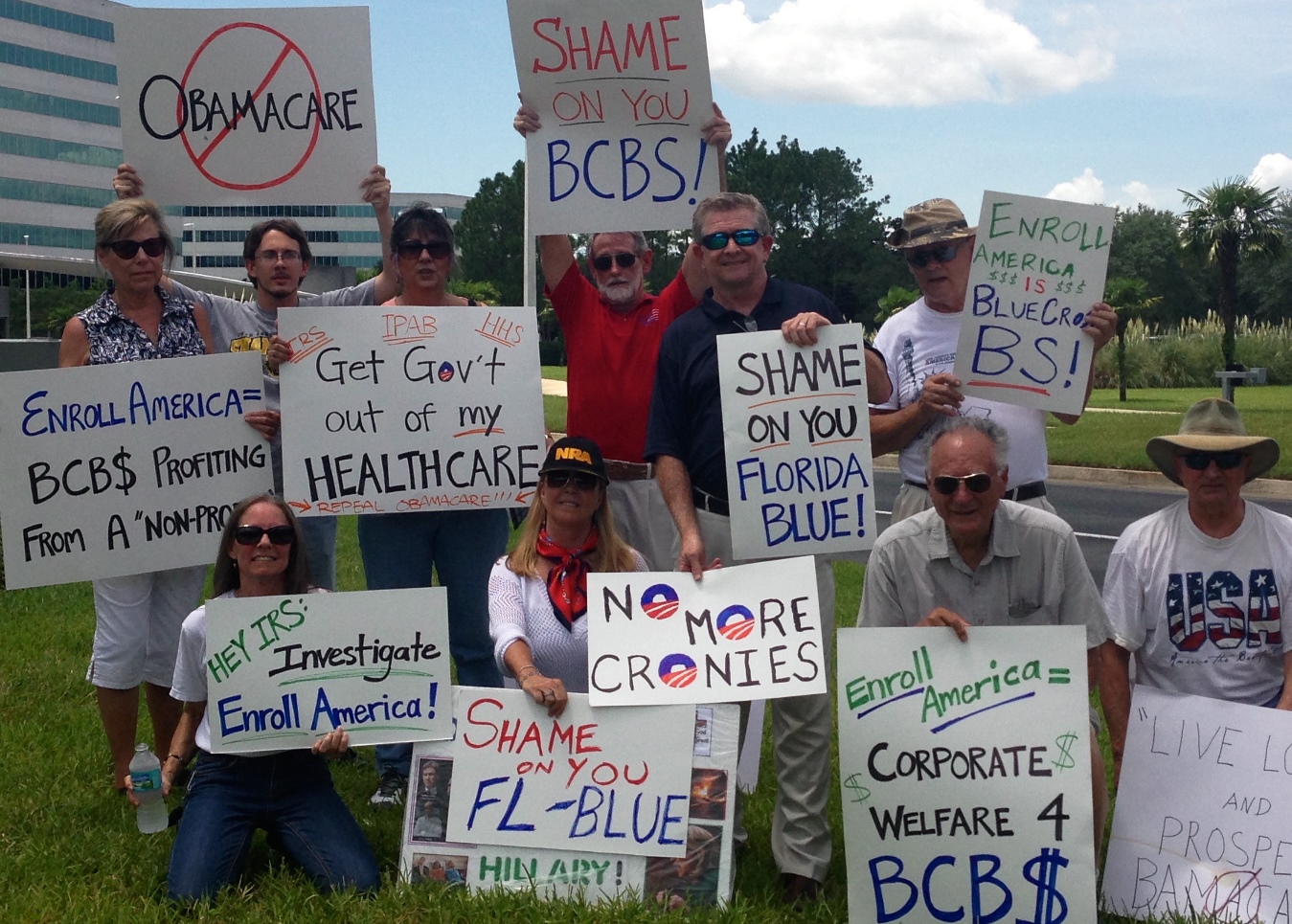 Enroll America is nothing but a front group for big healthcare interests!
Come and join us at a location near you as we protest outside the Blue Cross Blue Shield offices across the state on Tuesday, August 13th from 12-1pm.
Protest Locations
Tampa – Florida Blue – 201 N. Westshore Blvd, Tampa, FL 33609
Orlando/ Winter Park – Florida Blue at the Winter Park Village – 434 N. Orlando Ave, Winter Park, FL 32789
Ft. Myers/Naples – Blue Cross Blue Shield Office at the Atrium Executive Center – 8695 College Pkwy, Suite 2010, Fort Myers, FL 33919
West Palm Beach – THIS LOCATION HAS BEEN CHANGED! 
New Location – Florida Blue on Congress Avenue – 1501 North Congress Avenue, Boynton Beach, FL 33426
We must show big business and big government that the taxpayers will not be steamrolled by Enroll America and the job-killing, burdensome mandates forced on us by ObamaCare!
Let us know you are coming by registering HERE via EventBrite!